21st-22nd November : The 4th Conference on European Reference Networks (ERN) was held in Brussels (Belgium). To resume the founding concept of the ERNs, suffice to say : «  Get the expertise to travel, rather than patients ». The main thing being that all patients should equally benefit from expertise.
The online consultation platform (CPMS) has already allowed over 250 patients to benefit from this tele-expertise in 2018. However, financing this tele-expertise time is an issue and solutions should be found based on the Cross-border Healthcare Directive.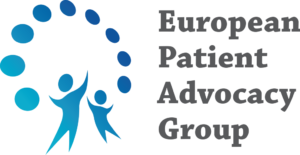 Those days, shared with two other patient representives of ERN-Skin – Ingrid Jageneau (Belgium) and Ingrid Holzer (Austria) – provided, in plenary and side sessions, an overview of successes and those issues that remain pending.
For instance, the need for information and communication from and about ERNs to be widely developed, in all languages, so that the role of ERNs is known by all, practitioners and patients. In this respect, patients' associations will have to play a major role.
Likewise, the sustainability of the ERN model was one of the hot topics at the conference. National engagement as well as public-private funding models for some activities, without compromising ERN's independence, need to be high up on the agenda in the coming months and years. Improving health outcomes and wellbeing for European Patients suffering from rare diseases depends on that.
https://www.cutislaxa.org/wp-content/uploads/2019/01/DSCF8156.jpg
1357
1873
Marie-Claude
http://www.cutislaxa.org/wp-content/uploads/2017/12/NEW-LOGO-CLI-4.png
Marie-Claude
2018-11-21 15:22:12
2019-01-21 15:54:20
4th Conference on European Reference Networks (ERN)